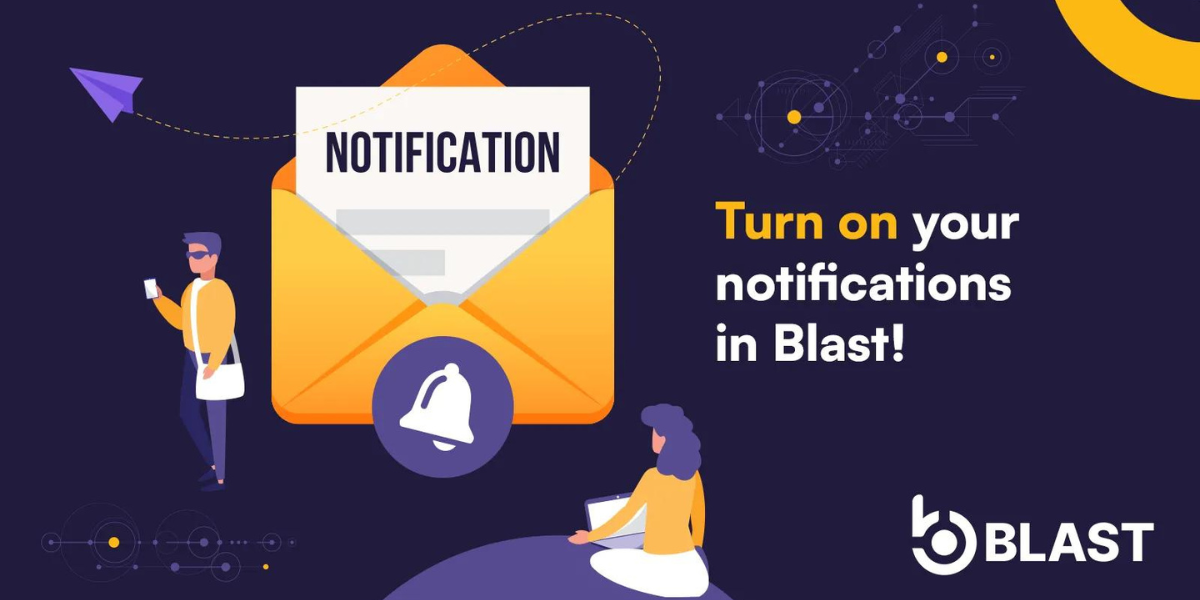 Turn on your notifications in Blast API!
As a Web3-centric company, having a strong belief towards a multichain future, we're always looking for ways to simplify Web3 development and remove infrastructure and environmental obstacles that blockchain developers frequently encounter.
With the recent update on our multichain payment solution, followed up by providing WalletConnect support, developers have increased flexibility, as they now benefit from arguably the most advanced and straightforward crypto payments feature in the space. As the flexibility broadens, user experience requirements are evolving too. That's why we're excited to announce the launch of our email notifications service, which will make it a whole lot easier for users to monitor their accounts and stay up-to-date on changes that may concern them.
With email notifications, users can easily monitor their plan's resources, avoid reaching request caps, and plan expiration if it's nearing its expiration date. Also, with our newsletter notification, you won't have to look for the most recent updates — they'll be delivered right to your inbox.
It is important to note that we are strong believers in anonymity and we don't require users to input their email addresses. The login process will continue to be based on the user's wallets, while emails will be optional, only for those wishing to be notified for events such as plan resources running out, rate limiting, or plan expirations.
With that in mind, the email notification feature is designed to be as simple and straightforward as possible. To enable this feature, simply go to blastapi.io, navigate to the "Notifications" tab and click the icon located on the top right corner of the dashboard. Once configured, you'll start receiving updates right in your inbox — keeping you informed about all the latest activity on your account.
We believe that notifications are an essential part of the BLAST experience. Thanks for using BLAST!