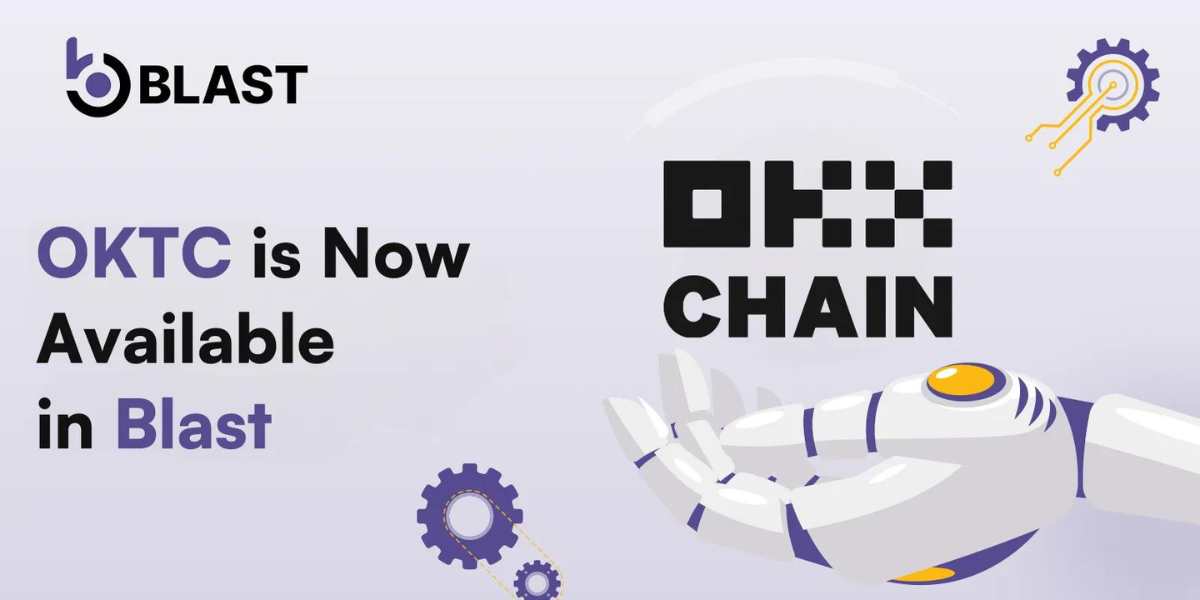 Blast's list of supported chains expands by support for OKX's Layer 1 chain, OKTC
OKTC (OKX Chain) is an EVM-compatible L1 built on Cosmos, focusing on true interoperability (IBC) and maximized performance. At high scalability, developers can build and scale with low gas fees. The OKTC ecosystem and infrastructure, including the all-in-one multi-chain Web3 interface, enables a seamless experience for both developers and users.
Some of the main advantages of building on OKC would be but are not limited to:
Increased scalability — OKTC provides remarkable processing speeds that can reach up to 6,000 transactions per second (TPS), and it manages to maintain this impressive performance while ensuring that fees remain below $0.01 for both developers and users.
Improved ramp-up and ease of use for developers -OKTC is fully open-source and leverages the versatile OpenAPI to simplify DApp development. It also provides comprehensive support for multi-chain oracles, further enhancing its capabilities.
Security — OKTC provides a reliable smart contract auditing service that ensures the reliability and security of your code, empowering you to build a trustless ecosystem with confidence.
Interoperability — Fully EVM-compatible and IBC interoperable, OKTC is one of the most interoperable L1 solutions on Cosmos.
To add to all these advantages, after the integration within Blast, OKTC builders can now benefit from easy, reliable, low-cost, and most importantly decentralized blockchain access through one of the most performant API providers in the industry.
The team at Bware Labs is a believer in the fact that interoperability and high scalability will be the driving factors for mass blockchain adoption and hence we have teamed up with OKX and the OKTC chain to provide a state-of-the-art alternative to blockchain access at some of the most affordable prices in the industry.
Starting this week all builders on OKTC can get easy API access through the Blast Public API or by registering within the platform and generating blazing-fast dedicated API endpoints.