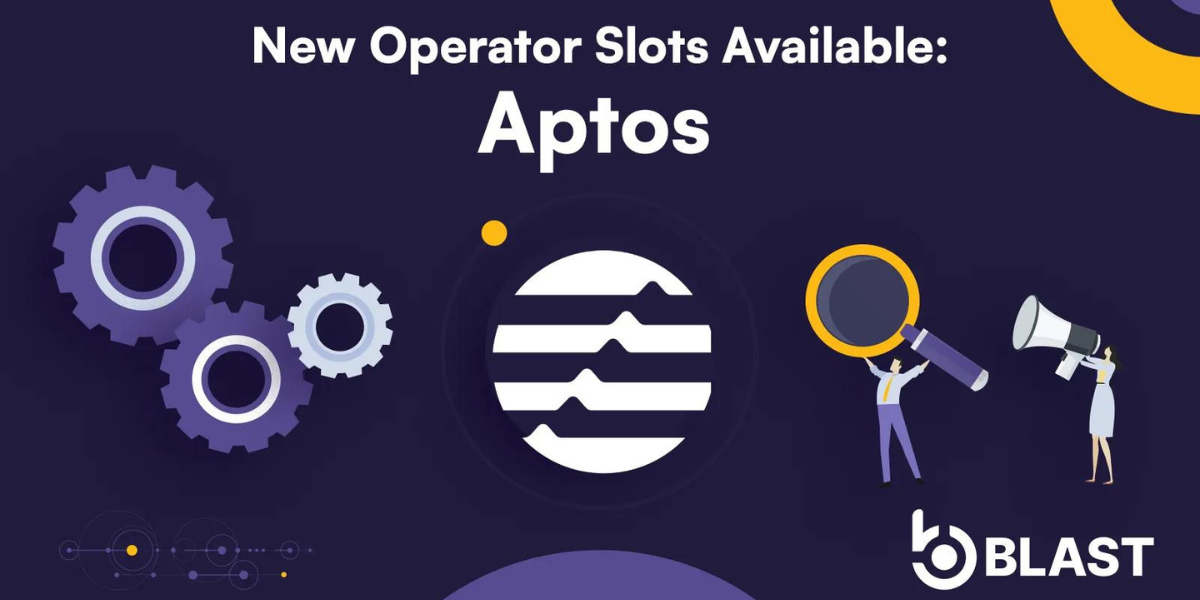 Blast Opens Up New Node Operator Slots for Aptos
Blast welcomes new Node Operators for Aptos.
Blast is taking the forefront in the decentralization of the Aptos blockchain access by opening up node slots for Aptos Node Operators. Starting with the end of August, Aptos Node Operators can onboard nodes on the new open slots for Aptos Network and be part of the Blast road towards a fully decentralized Web3 space.
The Blast Staking Protocol
Blast operates with the goal of decentralizing and enhancing Web3 builders' access to the blockchain through its next-generation blockchain API technology. We heavily rely on our Node Providers and our community to accomplish our mission, as opposed to centralized providers.
The Blast Staking Protocol was designed to incentivize both Node Providers as well as Delegators (stakers) in a fair way while leveraging the power of the community to provide high-performance blockchain APIs.
How Do You Register Your Node?
In order to register your node, make sure you have a Node Provider account on Blast and follow the steps in our tutorial.
The process is straightforward. All Node Providers have to do is register their node endpoints in one of the available Aptos slots within the Blast platform. If they pass the quality checks, they become active participants, where they will be required to stake INFRA tokens and start receiving rewards. They can even accept delegations in order to increase their efficiency.
After registration, all nodes are continuously verified against the preset performance indicators.
By allowing node operators from the Aptos ecosystem to run their nodes, Blast is adding another achievement toward solving Web3 reliability and performance issues in a decentralized ecosystem. API consumers are able to get quality API services without making any trade-offs in terms of centralization, while Node Providers are able to leverage their technical skills and contribute to the overall health of the ecosystem.
Start your journey as a Node Provider with Blast API and help us bring about a new generation of infrastructure services!
About Aptos
Aptos is a L1 blockchain, developed by former Meta engineers, aiming to be one of the safest and most scalable blockchains in the Web3 space. Aptos' main principles revolve around scalability, safety, reliability, and upgradability. Aptos relies on the capabilities of Move, a Rust-based programming language designed to provide higher security and flexibility for developers. The objective of Move is to tackle the primary challenges posed by current blockchain languages. Consequently, Aptos' proposed solution can be described as remarkable in terms of resource management, flexibility, security, and verifiability.