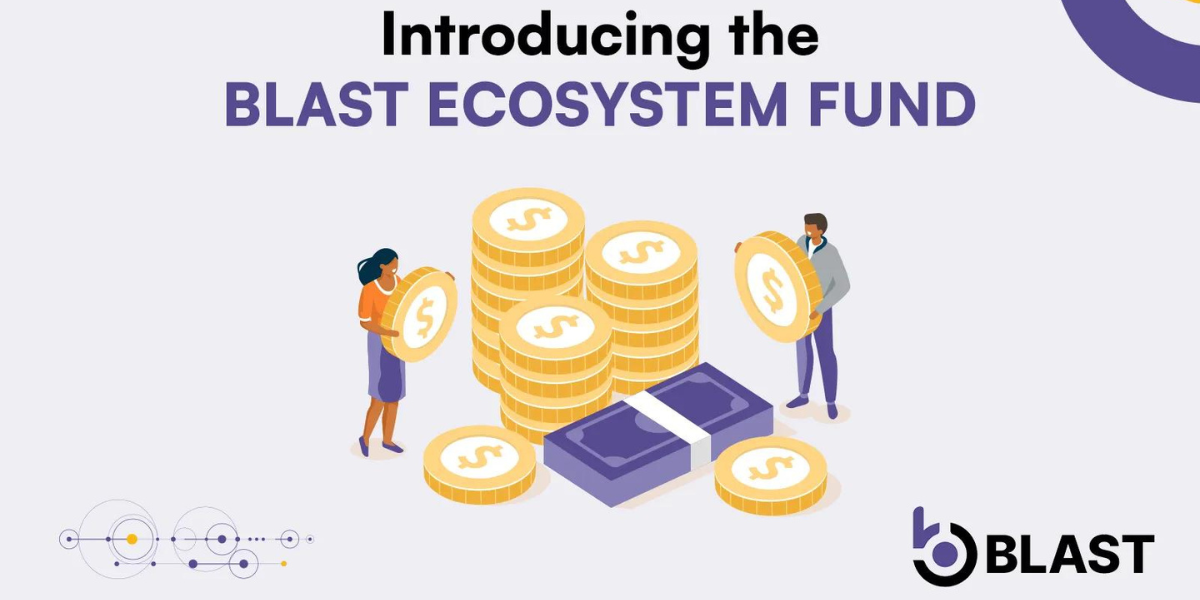 Blast Ecosystem Fund
Getting close to celebrating 3 months since the launch of $INFRA and the kickstart of the decentralized phase of Blast, we are excited to share that the Blast Ecosystem Fund is live.
Being the most technologically advanced API platform in the Web3 space, Blast stands out as the sole decentralized API platform that can effectively rival traditional and centralized API providers in terms of both performance and reliability. Given the impressive traction achieved in the initial seven months of 2023, the team at Bware Labs has decided to allocate a portion of the platform's revenue to establish an ecosystem fund. This fund aims to further enhance the capabilities of the Blast protocol.
Traction
Amidst the quieter backdrop of the current bear market, Web3 technology is rapidly advancing, leading to more complex blockchain products. Projects are in constant search of enhanced infrastructure solutions to accelerate their growth and manage expenses efficiently. In this context, Blast is distinctly emerging as a favored choice.
Boasting response times that are, on average, 2.5 times faster and costs that are 50% lower than our largest competitors, we've become the obvious solution for projects requiring vast amounts of data, especially in a cost-sensitive market scenario.
Proudly, since January, our total request consumption has surged by 2.7X. Even more notably, our count of paid requests has seen a staggering 6x increase in just seven months.
Ecosystem fund structure
In light of the significant traction previously discussed, we've decided to establish an ecosystem fund to further refine the Blast protocol, advancing our mission of democratizing blockchain access and supporting node operators across all our partner networks
The fund will maintain a balance of $INFRA tokens and stablecoins, split evenly in a 50–50 ratio.
The $INFRA tokens will automatically be converted from the open market when users acquire or extend their subscriptions. In the near future, as $INFRA payments will be made available in Blast, all payments received in $INFRA tokens will be directed towards the ecosystem fund.
Similarly, stablecoins will be infused into the fund monthly from the platform's earnings.
For transparency reasons, we have decided to publish the fund address here: https://etherscan.io/address/0x8C7d056fE520dFde89E5803ECb06d7593beBB12C
Usage
The primary rationale behind this fund is to:
Augment the Blast protocol's capabilities
Increase the platform's security
Expand our geographical presence and the number of external operators.
Enhancing the Blast protocol
Creating a system of grants for technical contributors from within the community. Whether creating benchmarking systems assessing our protocol's performance, or expanding the SDK support for Blast endpoints to multiple programming languages, we will be rewarding all work that further brings value to the platform and allows us to expand the usage of the platform to as many developers and builders as possible.
Increasing security
Bware Labs has been operating a bug bounty campaign for Blast on Immunefi since the platform was launched 1.5 years ago. As Blast evolves, our unwavering commitment to security remains solid. A portion of the fund will be dedicated to sustaining and potentially expanding the scope of this bug bounty initiative.
Expanding geographical presence and number of operators
Reliability stands out as a cornerstone principle of Blast. With our protocol's traction rapidly growing, we aim to broaden our network of operators as well as the number of regions we are present in. Additionally, the range of blockchain networks supported in Blast is constantly expanding. A substantial amount of the fund's $INFRA tokens will be used to incentivize new node operators joining the protocol whether within new regions or for newly added blockchain networks.
About Blast
BLAST is a next-gen, blockchain API platform, featuring the fastest blockchain access to an ever-growing number of blockchains in the Web3 space. By employing a cutting-edge, proprietary solution for proxying and routing user requests, Blast constantly achieves industry-leading response times and unparalleled reliability. Moreover, the platform facilitates stable-coin crypto payments and allows Metamask registration, granting users access to dedicated API endpoints in just a couple of clicks. For increased convenience and ease of use, Blast offers Public APIs for all its supported networks.