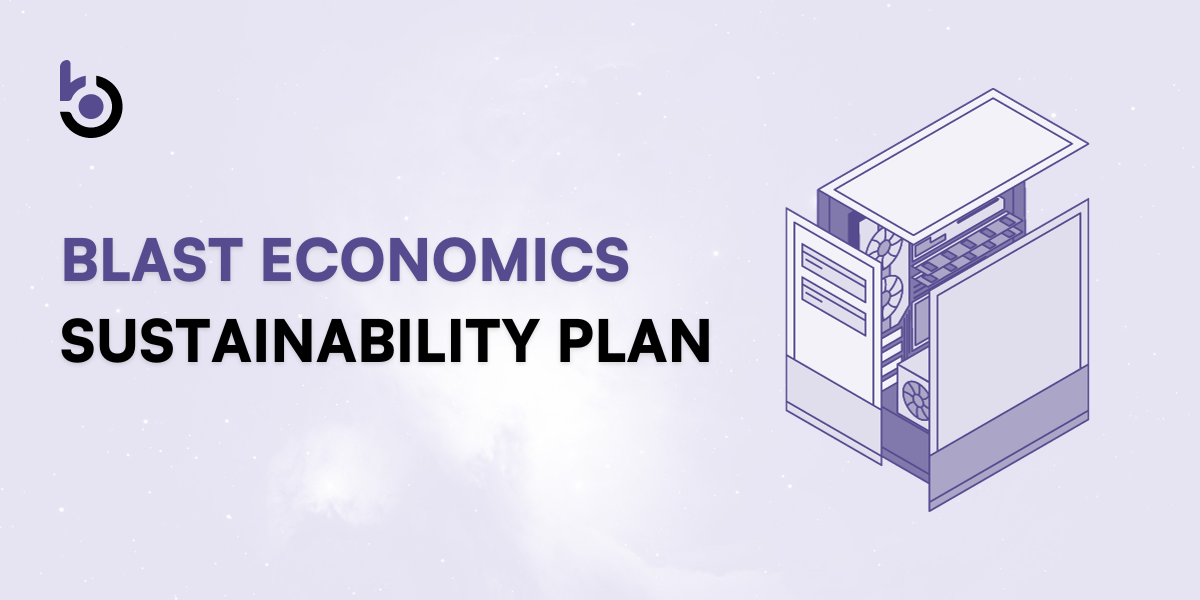 Blast Economics – Sustainability Plan
In this article, we'll delve into Blast protocol's staking economics and the changes planned at the protocol level to ensure sustainability.
Blast – Brief Introduction
Blast provides API access to multiple blockchains through third-party RPC providers while maintaining excellent performance. Users can run their own nodes, integrate them in the Blast platform and earn $INFRA rewards based on their performance and staking pool size.
Each RPC node has an associated staking pool, requiring a minimum staking of 5000 $INFRA from the Node Providers and delegations from other $INFRA holders. Node Providers who create staking pools can also accept delegations from other $INFRA holders to increase their profitability.
The APY is a fixed value that can be influenced by RPC performance. Delegators share their APY with the RPC provider (pool owner) based on the amount they delegate.
The APY is fixed, and it can be affected by the RPC performance.
Delegators split their APY with the RPC provider (pool owner) for the amount they delegated.
For clarity, we'll define the next two terms:
Staking — locking up INFRA tokens by a Node Provider
Delegation — locking INFRA tokens by a token holder in a specific Staking Pool
This transparent incentivization protocol, centered around staking and delegations, positions Blast as a solution to the challenge of Web3 infrastructure centralization.
For more details, check out the Bware Labs Litepaper and the INFRA Tokenomics.
Current growth status
Blast has experienced solid growth, with the number of users surging from 10,000 to over 18,000 in just 6 months.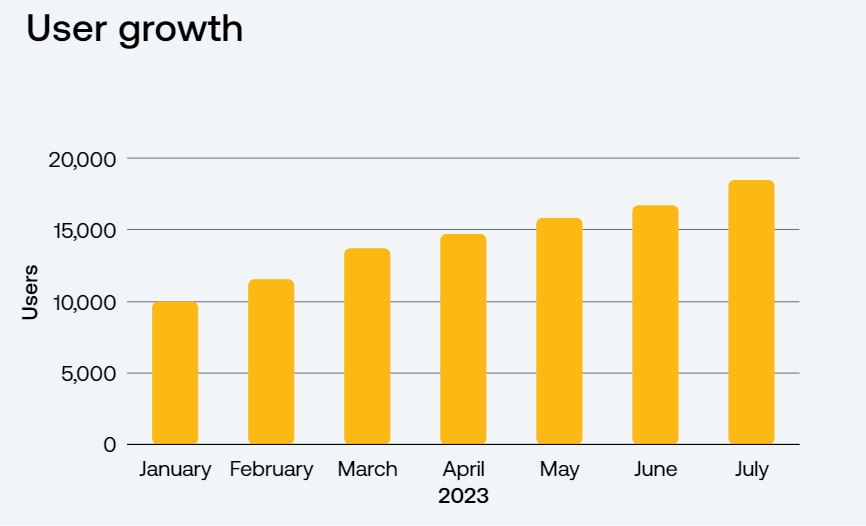 With increasing Blast usage comes the need for more computing power. This way, Blast will onboard additional RPC providers over time, resulting in more rewards being distributed. However, the balance between rewards and sustainability is crucial, as more rewards can lead to decreased value per unit. To maintain a sustainable economy, the APY must gradually decrease in the coming years.
Future adjustments
The INFRA token generation event took place on May 30th, 2023, starting with a 15% APY. This initial rate aimed to bootstrap the network and incentivize early participation in the Blast mainnet.
As Blast's products gain more adoption, rewards will decrease, as outlined in the following document.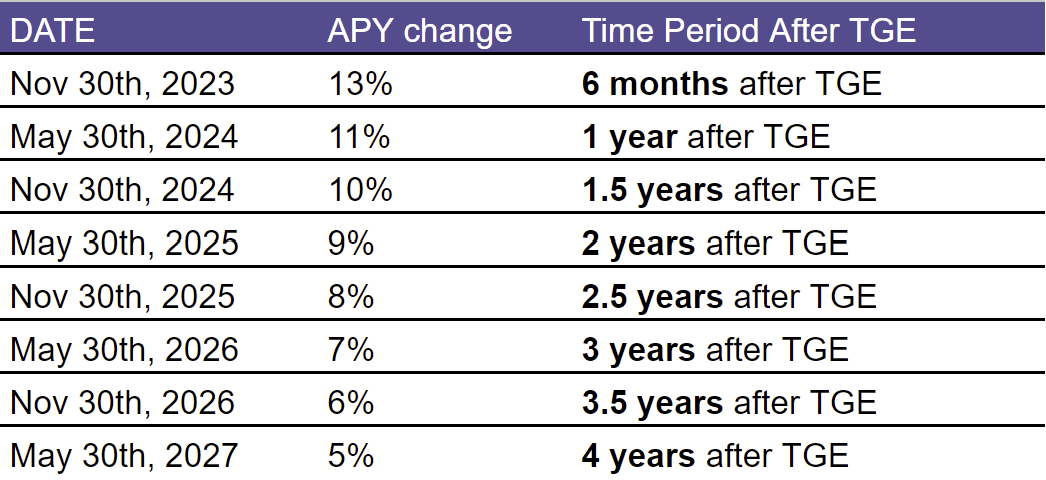 We believe that a well-considered four-year plan is vital to achieving Blast objectives and ensuring long-term success.
I'm new to this, how do I delegate to a staking pool?
The best way to earn more $INFRA tokens is by delegating in one of the many Staking Pools available on the Blast Explorer.
To be able to stake, once you have purchased your tokens, you will need to bridge them on Avalanche via the Avalanche Bridge. If you don't know how to do that, please follow this guide.
Once your tokens are bridged, you can easily stake them in Blast following the steps described thoroughly here.
Stay Informed: Keep an eye on Blast's evolving APY incentives and the rapidly changing landscape of Web3 infrastructure. Join our community, subscribe to our updates, or visit our website to stay updated on the latest developments and opportunities.