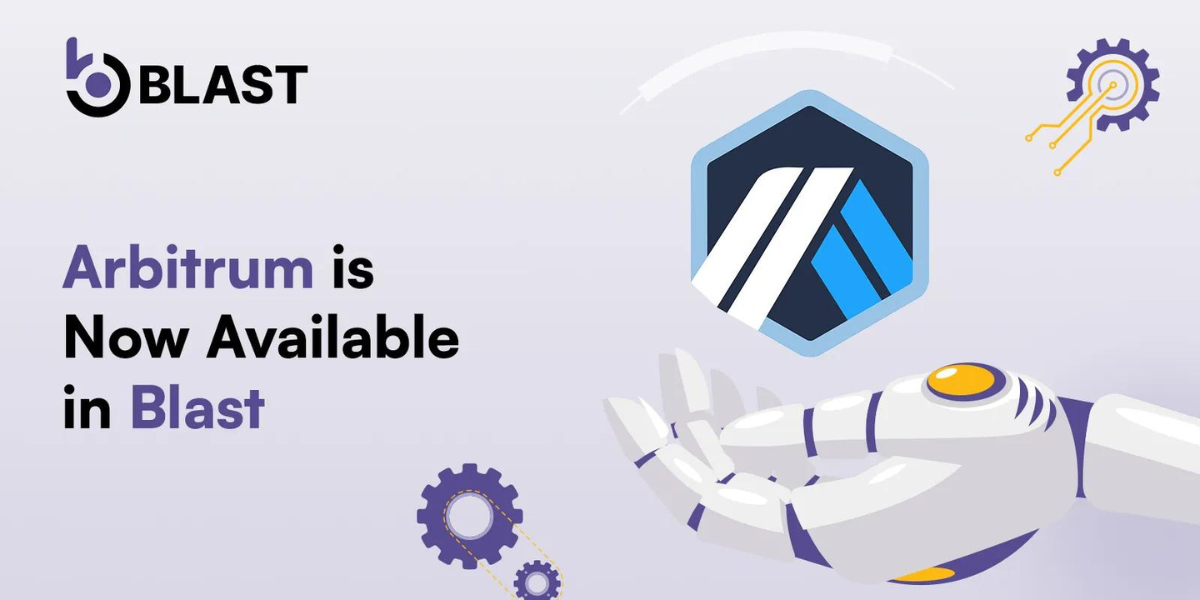 Arbitrum APIs now available on Blast
#BUIDLers! You can now access Arbitrum's suite of scaling solutions using the power and reliability of Blast!
Good news, Web3 space explorers! We have officially integrated Arbitrum and Arbitrum Nova within Blast!
Arbitrum is a set of Ethereum Layer 2 scaling technologies developed with the Arbitrum Nitro tech stack, comprising Arbitrum One and Arbitrum Nova. Although Ethereum is the first cryptocurrency to enable Turing-complete stateful smart contracts, both its scalability and anonymity are constrained, which is why the Arbitrum suite was created in response to these developer pain-points.
Arbitrum One is the first Arbitrum Rollup Chain deployed on the Ethereum mainnet and is now available on Blast. It is completely trustless, inheriting Ethereum's base-layer security guarantees without adding new trust assumptions. Arbitrum One is an excellent option for decentralized banking and other applications requiring L1-level trustlessness.
Blast also supports Arbitrum Nova, which uses the AnyTrust Protocol. The Arbitrum AnyTrust Protocol replaces Ethereum's Trustless data availability method with an extra trust assumption, which lowers transaction fees while managing data availability with a permissioned group of parties. With its decreased costs and social component, Arbitrum Nova can be used to dive into Web3 social and gaming use-cases, bringing forth the next generation of gamers!
Aiming to ease and enhance the overall Web3 development experience, Blast API's list of available networks is in continuous expansion, looking to allow #BUIDLers in the entire blockchain space to #BUIDL and focus on #BUIDLing, without the hassle of infrastructure setup and maintenance.
Introducing Arbitrum and Arbitrum Nova on our platform, we continue to sync our efforts towards permitting Arbitrum devs to benefit from the suite's faster speeds at a significantly lower cost, while enjoying the stability and performance of one of the best infrastructure providers on the market.
We're excited at the prospect of developing new toolings and services meant to improve and boost Arbitrum devs' building processes, actively pushing towards the increased adoption of Web3 for the general public!
Let's take a quick look at how you can use Blast APIs to bring your dApps to Arbitrum!
How to generate a dedicated Arbitrum API in Blast
Go to blastapi.io
Press on Get endpoint or Connect. If you have never used Blast before:
Connect with your Metamask wallet or with Wallet Connect and follow the steps on-screen
Sign the message prompted by your wallet provider
Create a project to be able to generate APIs or use one of the projects you have already created
Inside the project space, go to Available endpoints and activate Arbitrum/Arbitrum Nova to obtain the API
You now have your own Arbitrum endpoint!
Blast also offers Arbitrum and Arbitrum Nova public APIs, which can be found here:
Arbitrum: https://blastapi.io/public-api/arbitrum
Arbitrum Nova: https://blastapi.io/public-api/arbitrum-nova
And if you need support on integrating the APIs in your dApps, contact us on Discord, our engineering team will be happy to help!
Try it out and let us know how it went! We're looking forward to hearing your feedback!