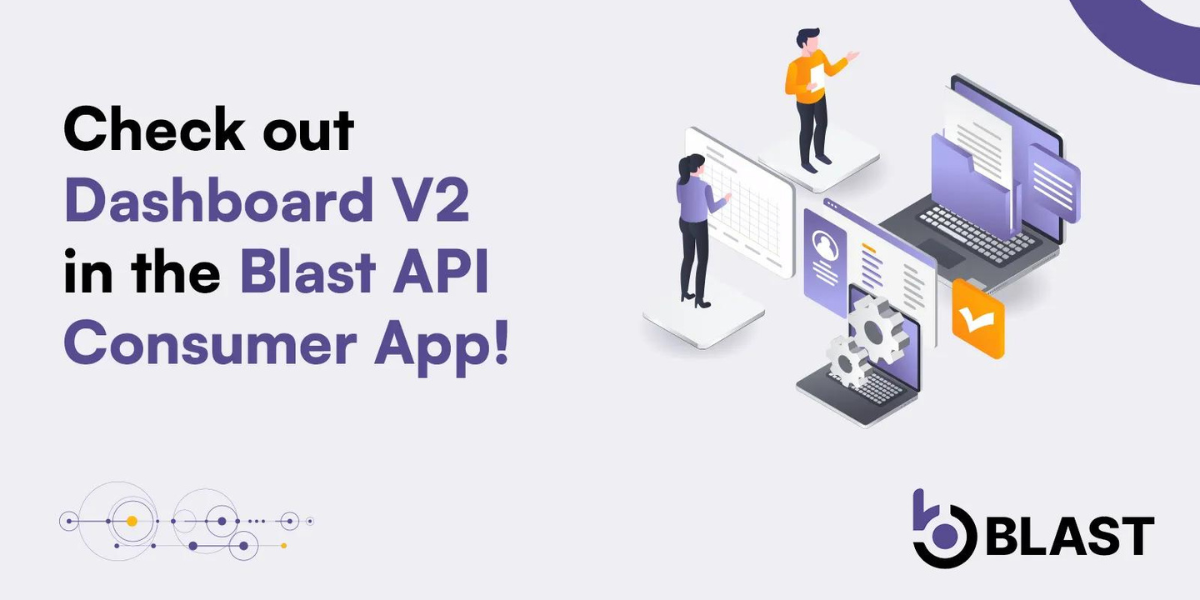 Introducing Dashboard V2
At Bware Labs, we aim to offer our customers the best experience in the Web3 Infrastructure space. With the launch of the new and improved dashboard feature, users will now have access to important data and charts that will significantly improve the management of their projects and data usage.
Introducing Blast Dashboard V2, a new monitoring system that allows users to transparently keep track of all their blockchain interactions, API usage, and traffic trends! We bring our users a tool that will help them monitor their overall API consumption, observe and compare trends month by month, and checkout method usage by chain.
Designed with the intention to make your everyday decisions more informed by looking deeper into the data, Dashboard V2 offers you a range of important data analysis tools and statistics, while also bringing to the table a new and enhanced user experience on all accounts.
Here's a look into the new Dashboard V2!
Dashboard V2's is already available for all registered users. If you don't have a Blast account yet, all you'll need is a compatible wallet installed on your device. As a Blast user, you will be able to retroactively make use of Statistical Charts in order to uncover trends, delve deep into your data, and make informed decisions.
Once you have accessed the app, you will find a newly designed dashboard with lots of information available, so here is a breakdown of Dashboard V2. The API Calls tab shows metrics like Total API Calls, WSS notifications, and RPC Calls that can be tracked to assess usage intensity.
Seeing the total number of API allows you to keep track of your remaining API calls, determining when a payment plan upgrade may be necessary while also monitoring usage. WSS notifications help with verifying that there are no unintentionally left-open connections and monitor event subscriptions over WebSockets.
The other two tabs, Chains Breakdown and Methods Breakdown, empower users to analyze networks or methods with flexible date selection and filtering which supports data analysis across different time intervals. For these, API Calls are taken into consideration from both Rpc, REST and WebSocket communication protocols.
In conclusion, the introduction of Blast Dashboard V2 marks a significant step forward in our commitment to providing the best experience in the Web3 space. This new monitoring system, designed to enhance transparency and data-driven decision-making, empowers users to navigate the complexities of blockchain interactions, API usage, and traffic trends effortlessly. This upgrade not only showcases our dedication to continuous improvement, but also reinforces our mission to deliver a seamless and enriching user experience across the board. Check out our tutorial for a complete guide on how to use the statistical charts.
Embrace the power of informed decisions with Blast Dashboard V2 and elevate your Web3 journey today.