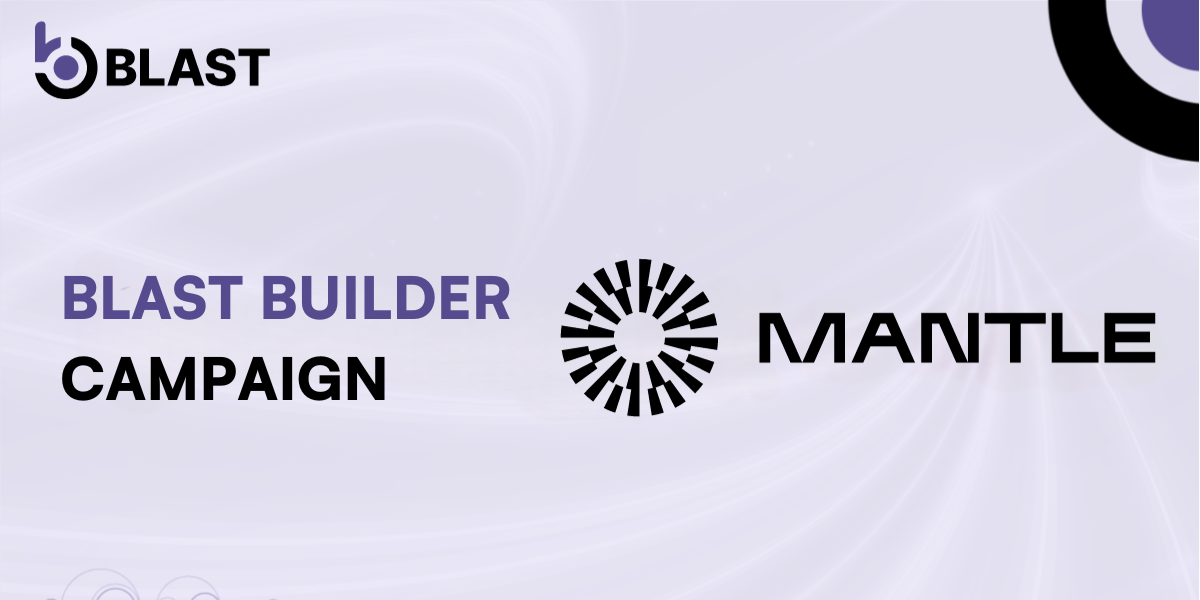 Blast Launches The Mantle Network Builder Campaign
Blast is offering free plans for Mantle Network #BUIDLers.
Mantle Network is a Layer-2 (L2) scaling solution built on Ethereum, using a modular architecture. It combines the security of optimistic rollups with an innovative data availability solution, being able to empower developers to deploy and operate their dApps in a secure, high-throughput and low-fee environment.
Developers building on the Mantle Network can have a seamless and reliable building experience with the help of Blast API. Blast provides a user-friendly interface and comprehensive documentation, enabling Mantle Network developers to effortlessly create customized API endpoints with minimal effort. Additionally, developers can efficiently deploy multiple projects, benefit from high throughput, and enjoy industry-leading response times and exceptional reliability.
Blast offers dedicated APIs that can be tailored to specific project requirements, along with the flexibility to utilize a public API. Both Mantle Mainnet and Mantle Testnet are supported within the Blast ecosystem.
With this collaboration, we want to celebrate this major milestone and give back to the community. We're offering Mantle Network builders 50 X 6-months Developer Plan subscriptions (worth $300/participant) as well as 25 x 3-months of free Start Up Plans (worth $750/participant).
How to Claim Your Blast Perks
1. First, connect your Metamask/WalletConnect to our Blast API platform https://blastapi.io/ by following the below steps:
Click the button Launch App
Select the Consumer App option
Connect with one of our available wallet providers: Metamask or a WalletConnect-compatible wallet
Click Sign a message to continue and sign the message in Metamask/WalletConnect
Click the button Go to Dashboard
2. Once your account is created, complete this form. After we receive your submission, the Blast team will provide the necessary credits within Blast.
Disclaimer
By taking part in this campaign, you agree to the following terms and conditions:
You are 18 years old or older.
You are not a person or entity residing in, holding citizenship from, incorporated in, or having a registered office in the United States of America or any "Prohibited Localities": Myanmar (Burma), Côte D'Ivoire (Ivory Coast), Cuba, Crimea and Sevastopol, Democratic Republic of Congo, Iran, Iraq, Libya, Mali, Nicaragua, Democratic People's Republic of Korea (North Korea), Somalia, Sudan, Syria, Yemen, Zimbabwe, or any other state, country, or region included in sanctions designations published by international organizations or governmental authorities from any jurisdiction.
You will not access this campaign in the future while located within the United States or any Prohibited Localities, as defined above.
You are not, and will not in the future be, using a VPN to hide your physical location from a restricted territory.
You have lawful permission to access this interface under the laws of the jurisdiction where you reside and are located.