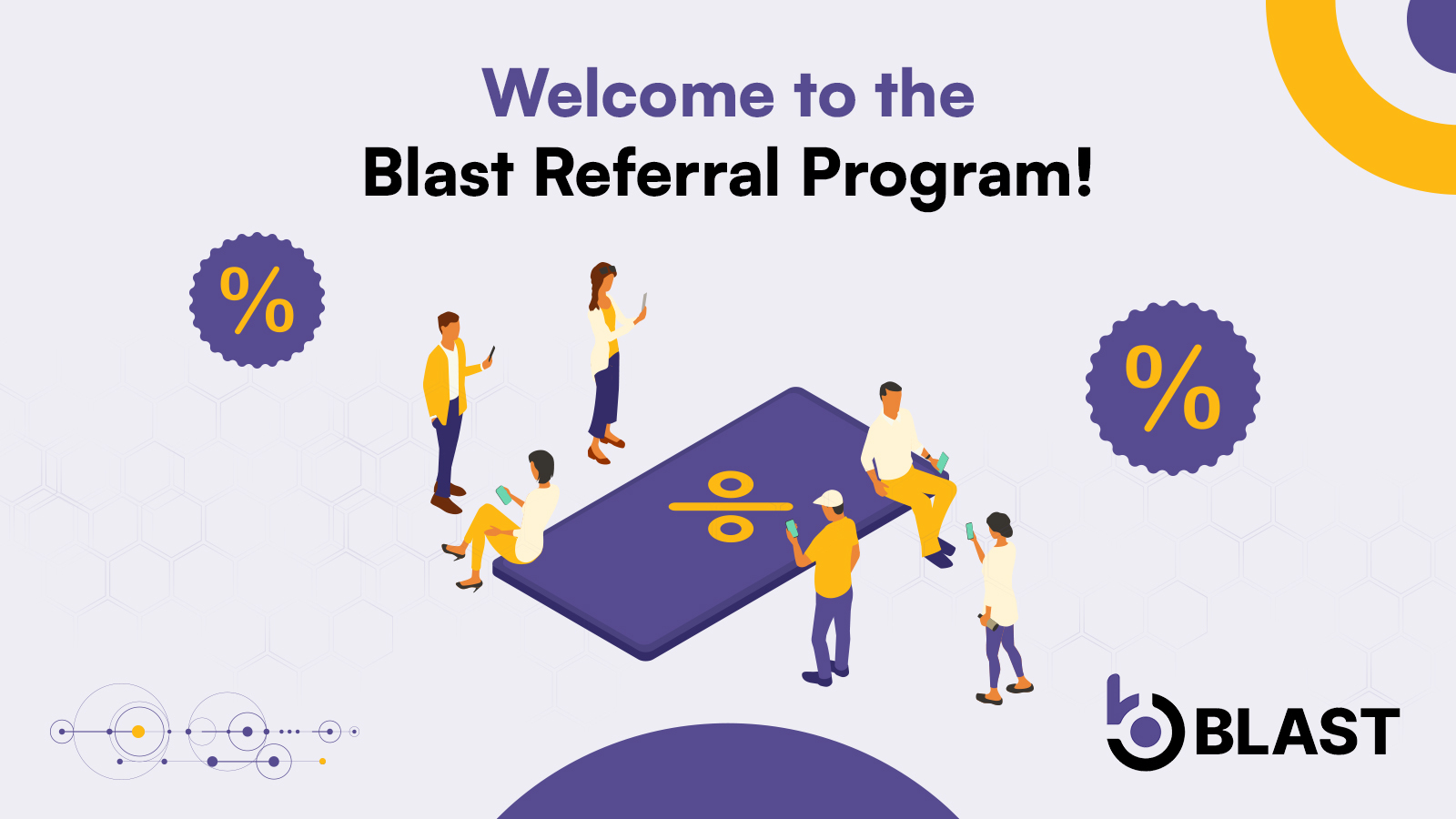 Introducing the Blast API Referral Program: Empower Your Network and Collect the Benefits!
Welcome to the Blast referral program, where you have the opportunity to not only be a part of a groundbreaking mission but also supercharge your income as you do it. At Blast, we are on a mission to decentralize blockchain access, revolutionize Web3, and empower developers worldwide. We believe that partnerships and collaborations are at the heart of this mission, and that's why we're excited to invite you to join our referral program.
Our referral program is not just about helping us grow; it's about recognizing and rewarding your contribution to the ecosystem. We value your business, your development skills, and the connections you bring to the table. By participating in our program, you'll become a crucial part of our journey towards a more decentralized future while collecting the benefits of your efforts.
Benefits of the Blast API Referral Program:
Automated Revenue Sharing: You can earn up to 25% of all revenue generated through your referrals. As you introduce developers and businesses to Blast's cutting-edge API platform, your earnings grow alongside our success.
Technological Advancement: Blast is empowering technological innovation in Web3. When you refer others to our platform, you're introducing them to a world of possibilities and tools that can help them build the future of decentralized applications.
Global Impact: By expanding our network through your referrals, you contribute to the broader adoption of blockchain technology and the decentralization movement. Your efforts directly support a more transparent and democratized digital world.
Support and Resources: We provide you with the necessary resources and support to make your referrals successful. From docs and tutorials to personalized assistance, we're here to help you every step of the way.
Easy Tracking: Our user-friendly tracking system ensures that you can monitor your referrals' progress and your earnings with ease, keeping you informed and in control.
How to apply:
Connect your wallet and keep in mind that funds will be automatically sent to this address.
Fill in the referral form
The form will be carefully analyzed by our team and if your application is accepted, you will be contacted by our BD team.
We will send over your personalized referral code, the referral link, and the accepted discount percentage.
How it works:
Every time a referred user adds funds to their Blast API account, you will receive a percentage of that amount. The revenue will be automatically redirected to your wallet address. You can track the number of referrals, the total USDT earned and the referral funds history on https://blastapi.io/referral, by connecting your wallet address.
Join us in our quest to transform the blockchain landscape and decentralize access for all. Together, we can shape the future of Web3 while enjoying the financial rewards of your hard work. Welcome to the Blast API Referral Program! Let's create a more decentralized, connected, and rewarding future, one referral at a time.